TAKEV Özel lkögretim Okulu, Izmir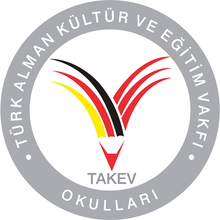 TAKEV offers continuous school education from primary school to university, educating its pupils as multi-cultural cosmopolitans at a high educational level.
It is a lively and open school where pupils, teachers and other staff work together as partners. Respect and tolerance shape mutual interaction. Pleasure in learning and identification with the school support a learning atmosphere where everybody feels comfortable and works in a highly motivated way in an excellent environment.
The development of the school and its quality is closely linked to economic success, because Takev is a private school and works without state subsidies.
For more information about the school, please visit www.takevilkogretim.k12.tr. More information about projects you will find here.