European Synopsis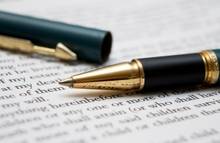 In the first project year, the Network initiated a synopsis which focused on putting together country reports with information on school administration models and concepts for the education and further education of school administration personnel. The aspect of leadership based on well-disposed structures played a special role in the collection and analysis of the leadership models practised in Europe.
In order to achieve greater comparability of the country reports, agreement was reached on a range of questions asking for information following a scheme of several points.
The country reports do not represent official reports but rather illustrate the present state of affairs and the perspective of the respective authors. They give a valuable impression of tendencies and commonalities, of problems and deficits.
The complete European Synopsis can be downloaded here.
A Working Basis
With the presentation of 30 country reports, it is possible for the first time to gain a comprehensive overview of the situation regarding the qualification of school leaders in Europe. The country reports served as working basis for the development of the Framework of Reference with a range of minimum standards for school leadership qualification and Recommendations to the European Commission and to political
decision-makers.