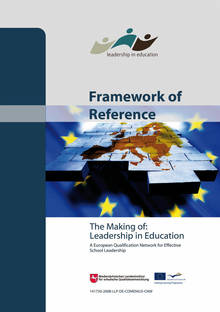 On the basis of the European Synopsis on Educational Leadership, all network partners contributed to a survey in which they ranked important leadership issues in their countries. This feedback was evaluated and condensed into a set of five core domains (broad categories of leadership) which, again, were subdivided into components. These components are in turn linked to examples of good practice qualification modules from all the partner countries. They should be seen as inspiration and guidance, as national contexts differ strongly, necessitating specific approaches to leadership and the training of school leaders.
Choose "Domains-Components-Modules" in the menue (left) for more details.
You can also download your language version of the Framework of Reference here.